SANI STICKS DO CZYSZCZENIA ZLEWU

Każdy napotkał zatkany odpływ w kuchni lub łazience. Walka z tym nie jest przyjemna dla nikogo, nie mówiąc już o zapachu.
Jest to jednak nieuniknione i dlatego na rynku są tysiące detergentów, szczotek, pompek i innych środków do czyszczenia kanalizacji. Jednak naszym zdaniem te rzeczy są nieskuteczne, drogie i trzeba z nimi walczyć! Dlatego nasi specjaliści szukali rozwiązania problemu i na szczęście je znaleźli!
Poznaj Sani Sticks! Magiczne patyczki, które natychmiast otwierają kanały!
CZYM JEST SANI STICKS?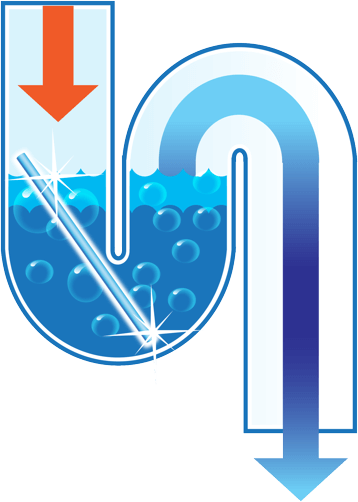 Sani Sticks - prezent od handlowców! To patyczki, które naprawdę skutecznie czyszczą wszelkiego rodzaju zlewozmywaki i rynny, usuwając brud, zapachy i nagromadzenia na nich. Wystarczy włożyć patyczek do otworu na syfon wanny, kabiny prysznicowej, każdego zlewu i nie tylko, a Sani Sticks zajmie się resztą! Co miesiąc wkładamy jeden patyczek do syfonu, gwarantuje to, że zapomnisz o zatkanych rurach!
SANI STICKS DO CZYSZCZENIA ZLEWU
ZADBAJ O HIGIENĘ KANALIZACJI W DOMU!
Charakterystyka

- Zestaw 4 opakowań po 12 sztuk
- Co miesiąc wkładany jest nowy patyczek
- Całkowicie bezpieczny dla kanalizacji i szamba
- Wkłada się je w wannie, pod prysznicem, w umywalce i ogólnie wszędzie tam, gdzie jest odpływ!

ZALETY SANI STICKS
- Prosty, czysty i skuteczny sposób na utrzymanie w czystości kanałów
- Nie musisz zajmować się nieprzyjemnym sprzątaniem
- Jeden patyczek działa przez około miesiąc
- Oszczędza mnóstwo pieniędzy zmarnowanych na różne preparaty
- Oszczędza czas potrzebny na sprzątanie
- Wyczyść wszystkie zlewy i odpływy, aby usunąć brud, zapach i osad